What is ASDAN Business Competition
ASDAN business competition is based on professional business simulation IT system, which imitates the actual business environment and decision-making process. In order to participate in the competition, students need to form teams with six to eight members and use English as their language. In the end, the team that makes the most profit from operation round, road show, business battle, and auction round will become the ultimate champion.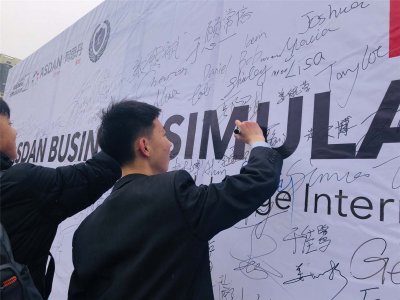 Where was the Business Competition Hosted?
On December 1st and 2nd, 2019, the 9th Yale World Youth Economic Forum and ASDAN Business Simulation Regional Round visited Dandong for the first time. Eaglebridge International School became the first cooperative partner of ASDAN for hosting Business Simulation in Dandong and successfully attracted numerous participants.
There were 16 teams formed by Northeast Yucai Foreign Language School, Dandong No.2 High School, and Eaglebridge International School with a total number of 110 students.
The "Eagles" displayed professional attainment and obtained precious knowledge during the "Business Battle".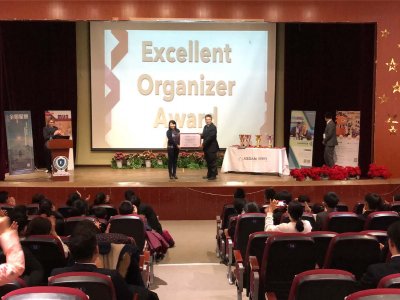 Operation Round
During training section, Davis Han, the instructor from ASDAN, had been teaching the students about market management, accounting cost, company strategy, and presentation skills for them to get fully prepared.
In operation rounds, students were facing the challenges of limited time, quick decision-making, and application. They needed to analyze the market according to the market report, make operation plan, control the cost, and come up with the best decision based on limited finance.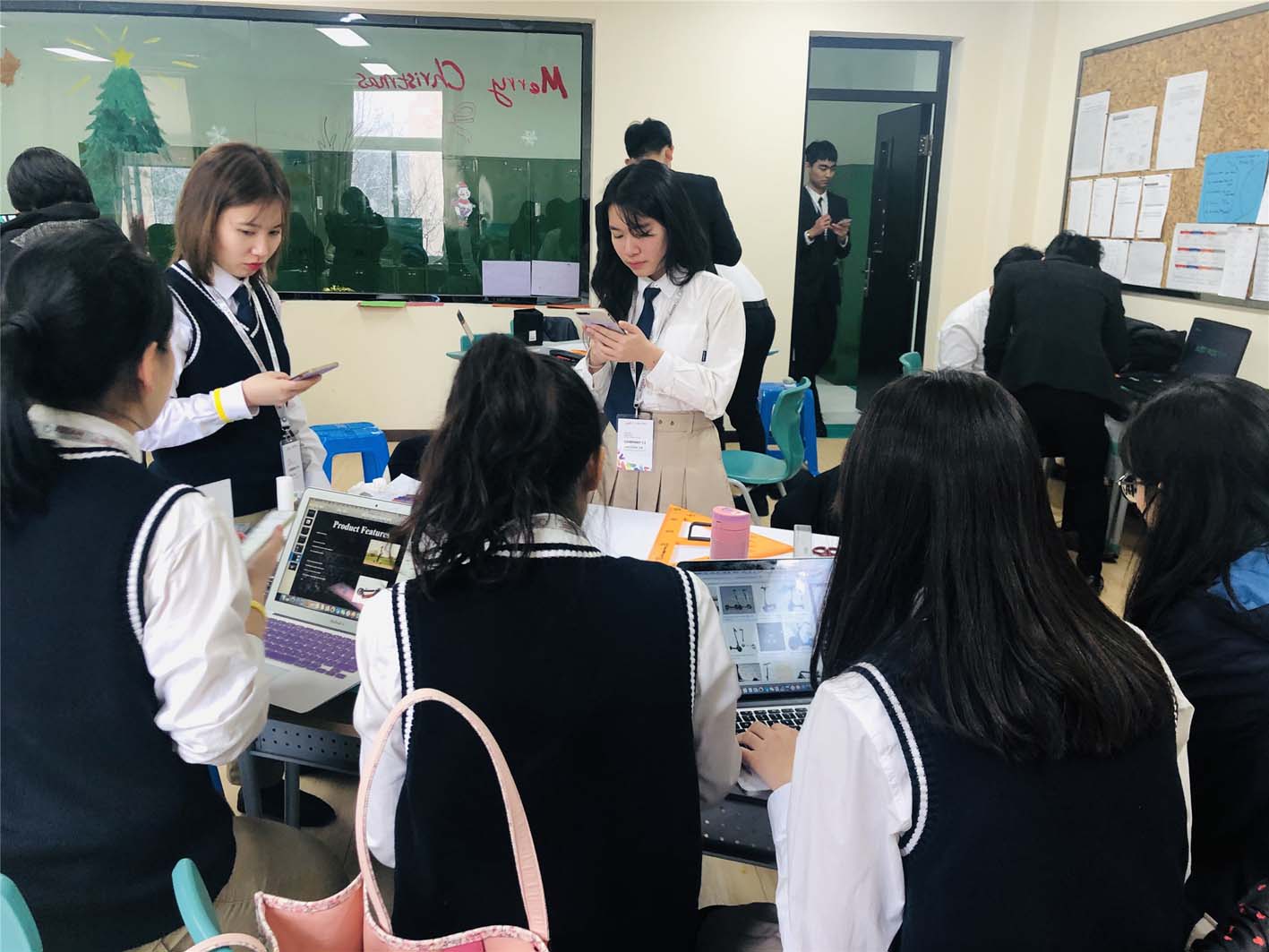 Road Show
The participants will receive the topic of road show three days before the competition. Next, they need to have discussion about their topic, distribute responsibility, and create unique name and logo for their company.
Most of the participants stayed up late to finish their PPT and posters. The "Eagles" also refined and rehearsed their speech many times to nail the road show.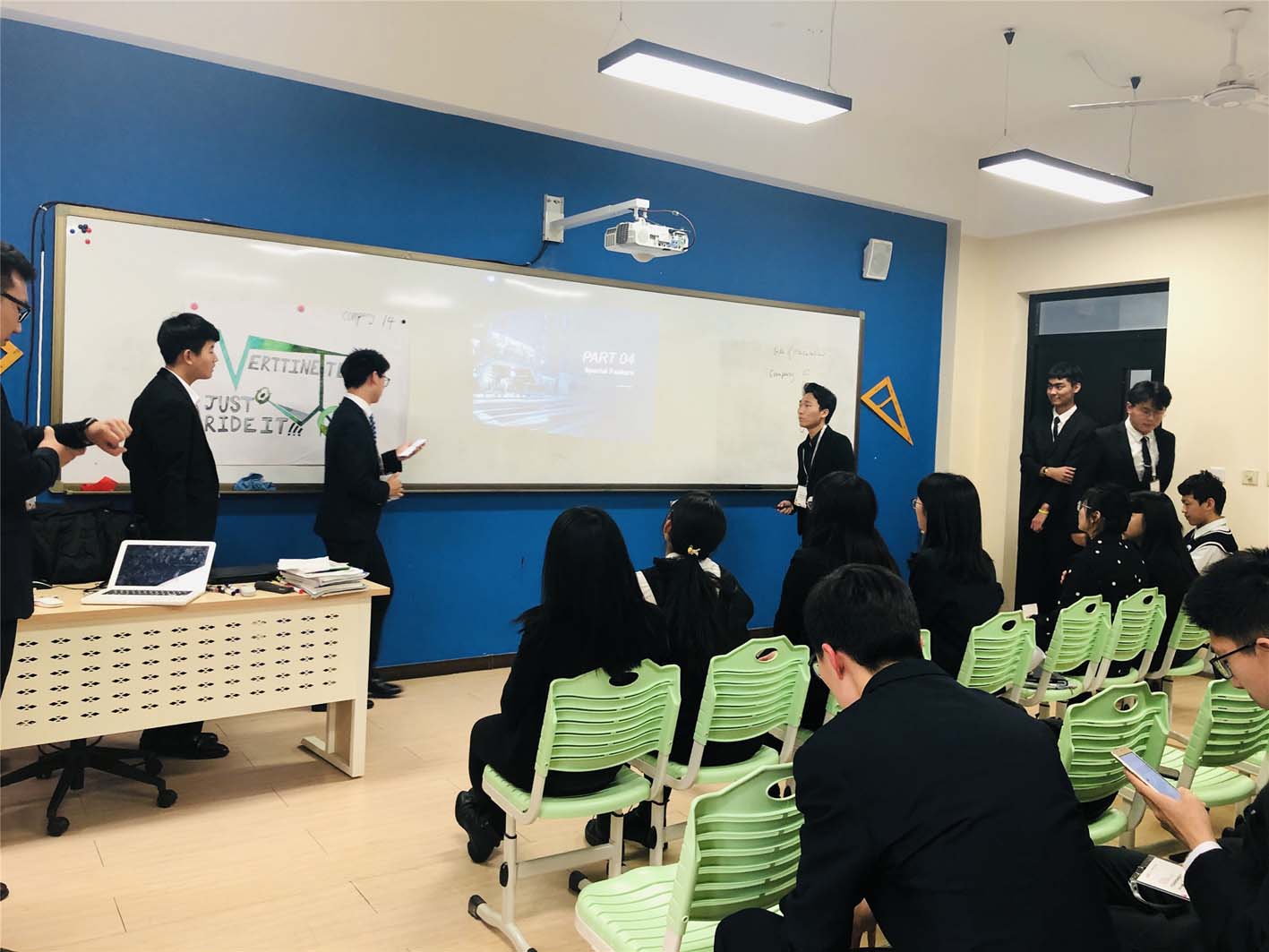 Business Battle
Business battle comes with heat after road show. Every team member needs to be fully prepared to showcase the advantages of their company and convince the audience.
During the process, the "Eagles" gained compliment from the opponents and judges by presenting creative poster, product, and best brand with confidence and fluent English.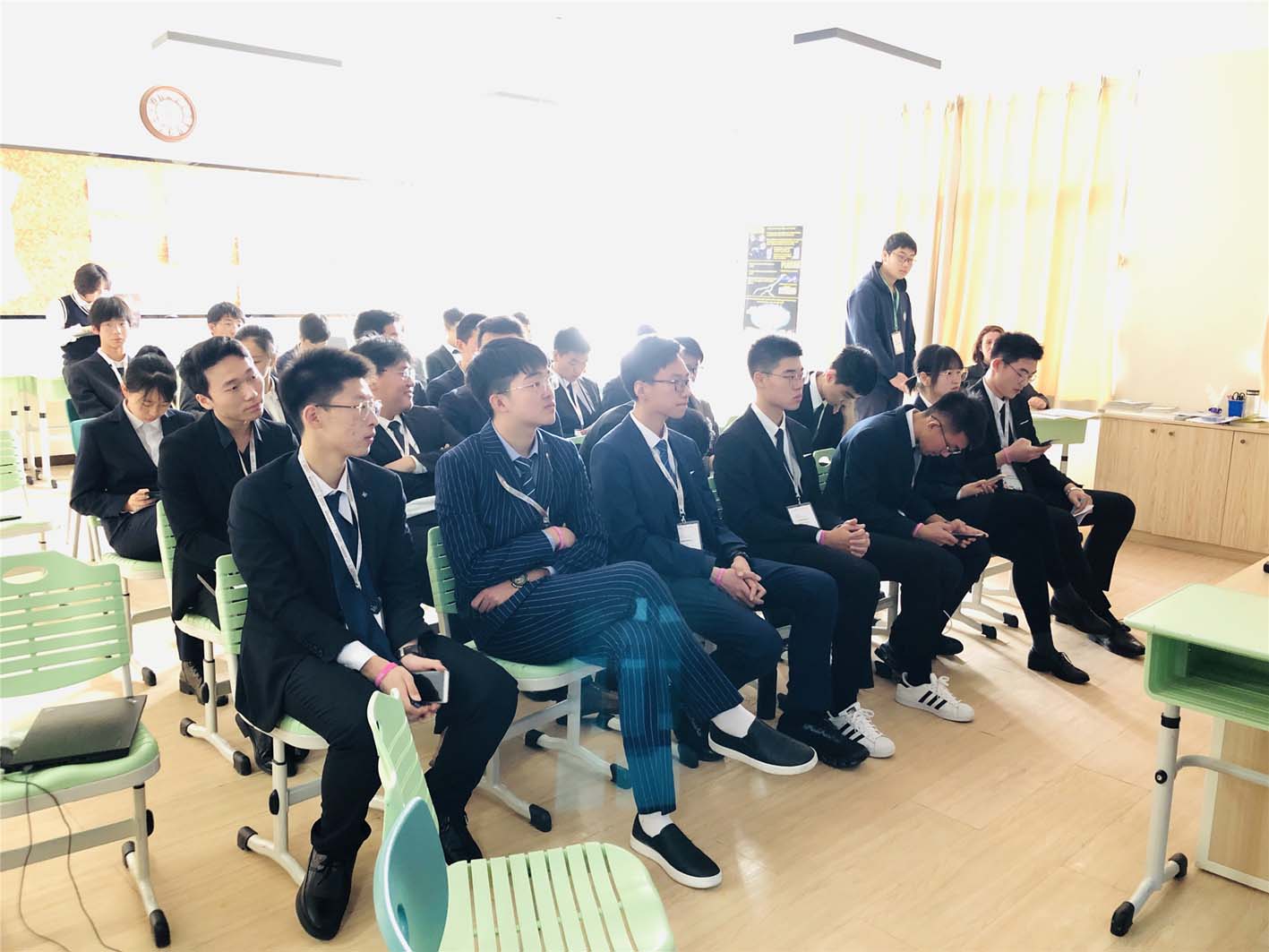 Auction Round
Each company needs to get its resources through auction. This is not merely a session for negotiation and trading between companies but also a match of intelligence and executive capacity. In order to win the auction, a game of decision-making, calculation, negotiation, with absolute trust between the teammates, participants have to build the most houses by using the materials gained from trading. All "Eagles" left a great impression on the other participants with their intelligence and competency. They all successfully managed to finish the task in a limited amount of time.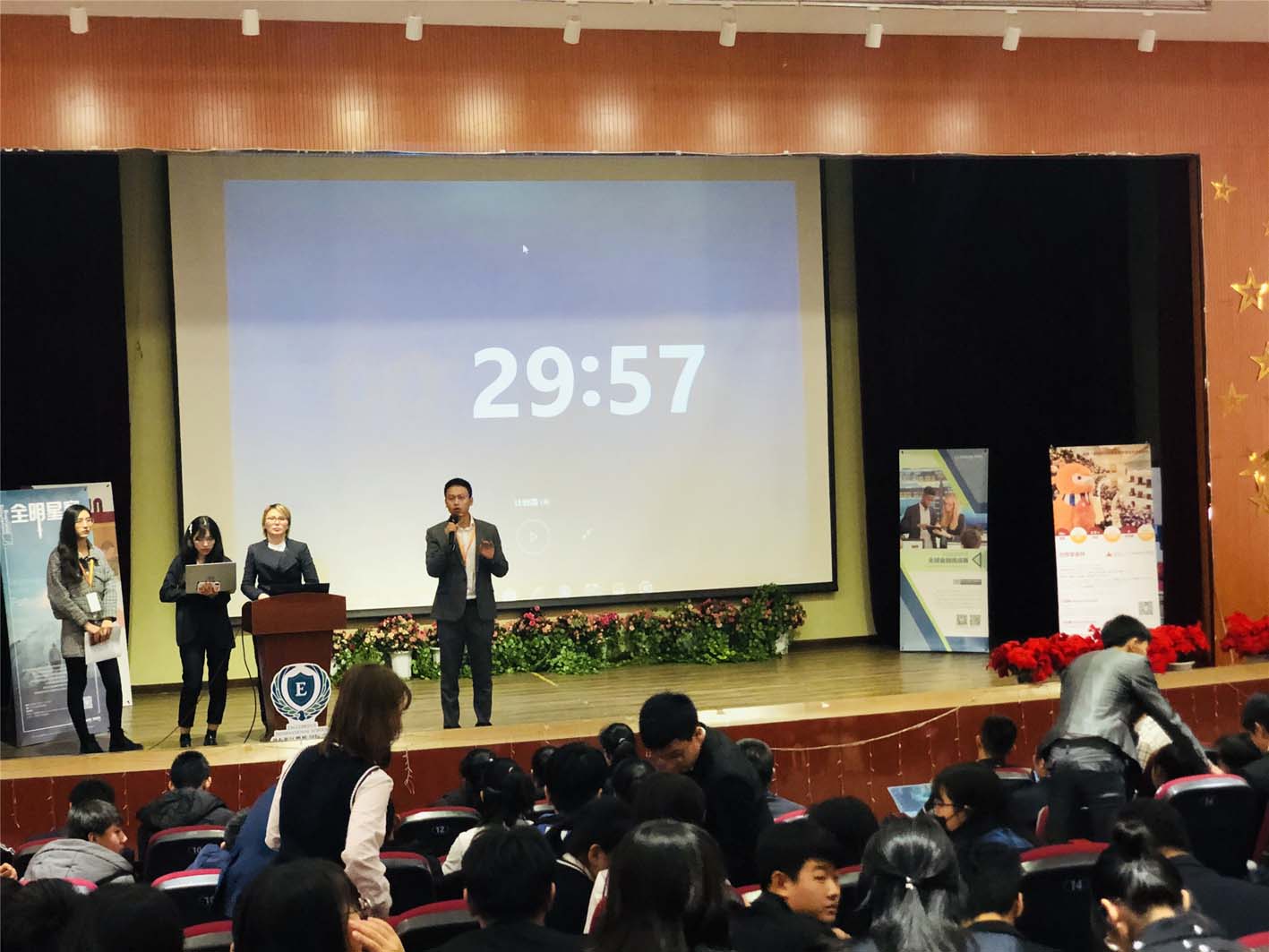 Poster Display
Poster represents the company; it is the product of brainstorming and creativity.
Let's take a look at the posts from the participants!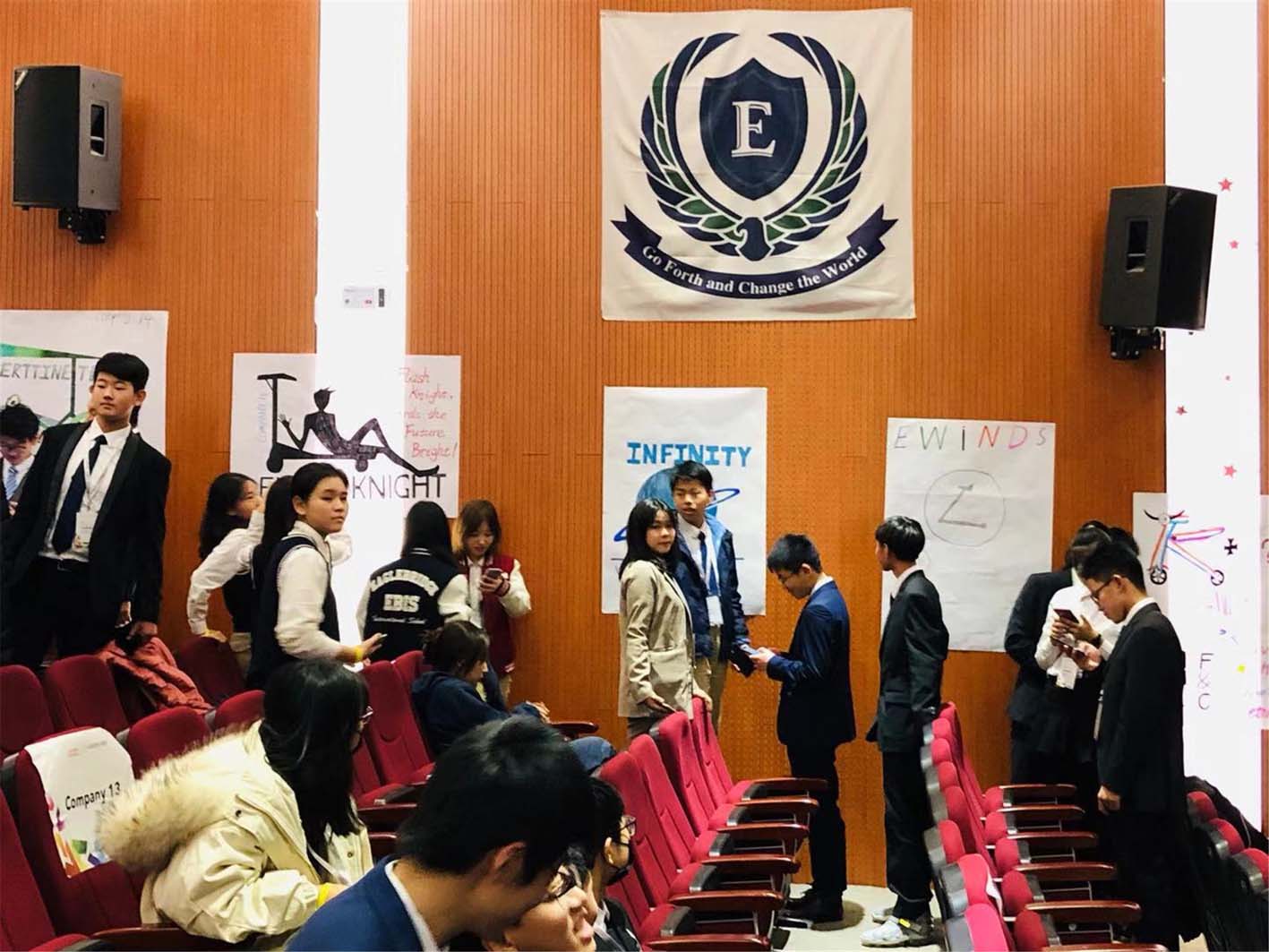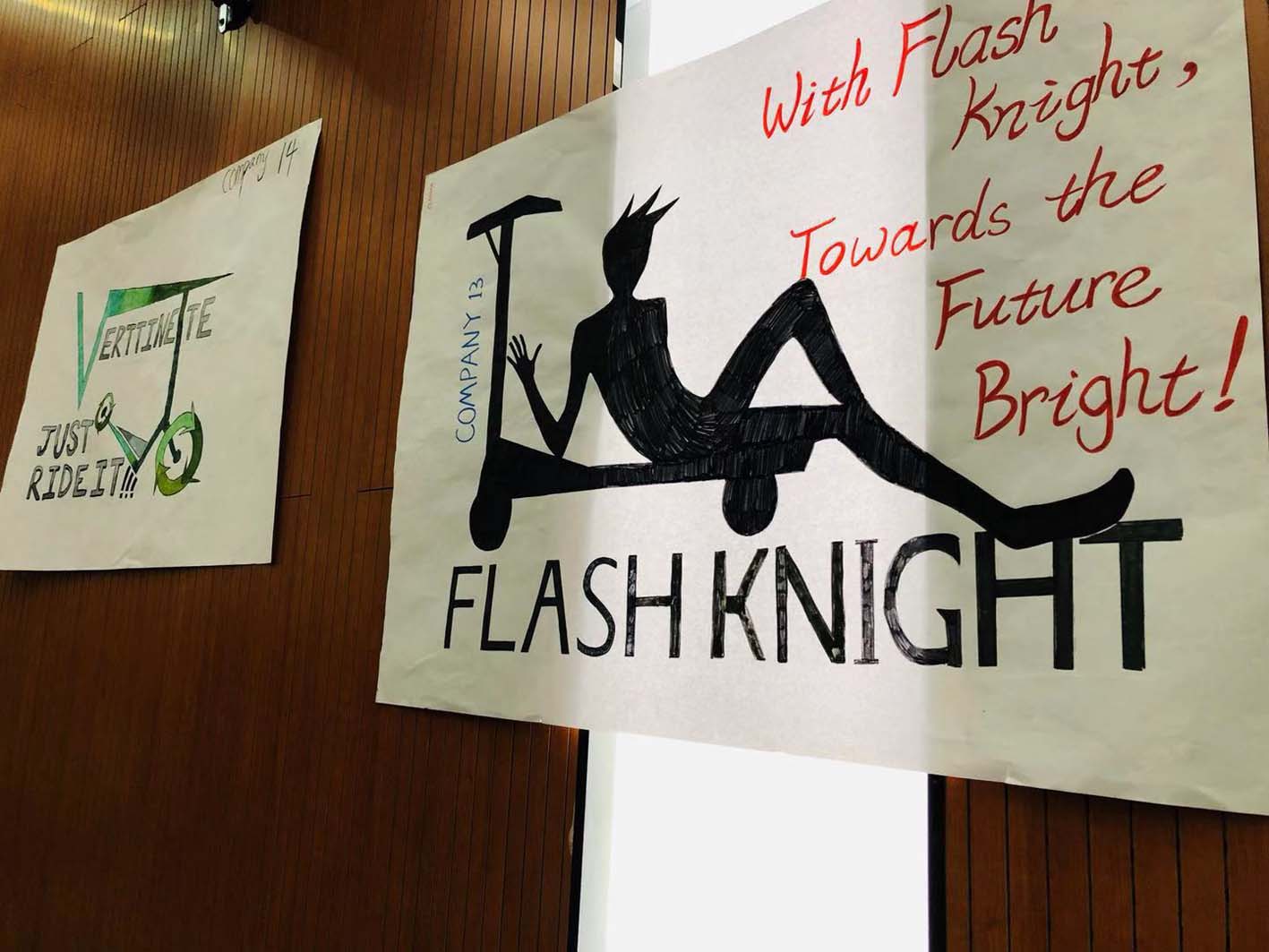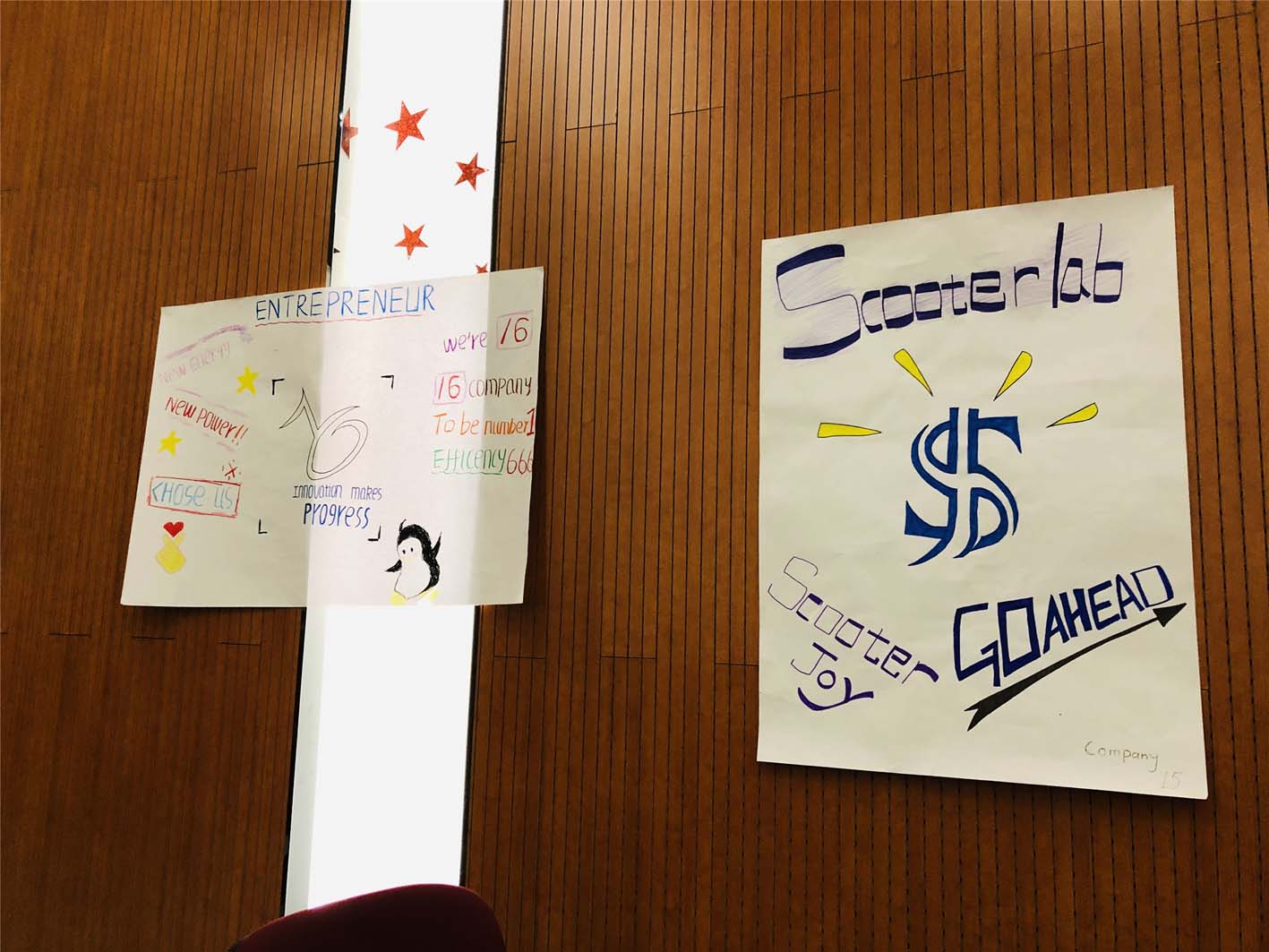 Glorious Moment
The "Eagles" have improved considerably while earning myriad awards from ASDAN Business Simulation such as market analysis, public speech, leadership, teamwork, problem handling, and learning ability, etc.
The "Eagles" represents the unique principle of Eaglebridge International School: Improving from the collision of knowledge, humbling in the limelights and glorious moments, and never say die attitude. "Eagles" you are the best!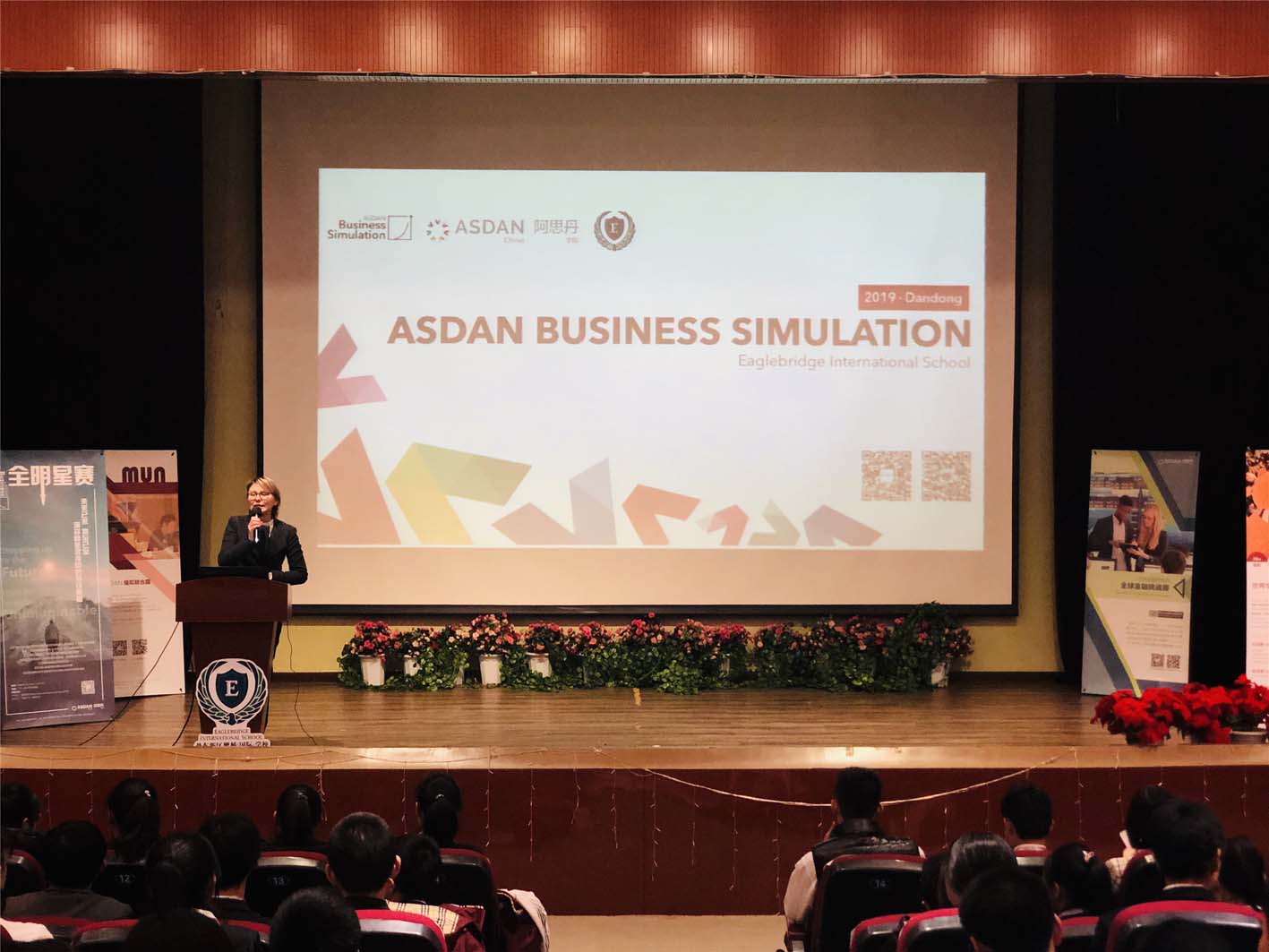 Eaglebridge's Achievements and Awards
Brand Award
Company 14-Verttinette
Members: Jason Qu(曲志宗), Jerry Yang(杨锐捷), Park Joohong(朴株弘), Joshua Zou(邹恩临), Ryan Sun(孙祥昊), Frank Sun(孙际策).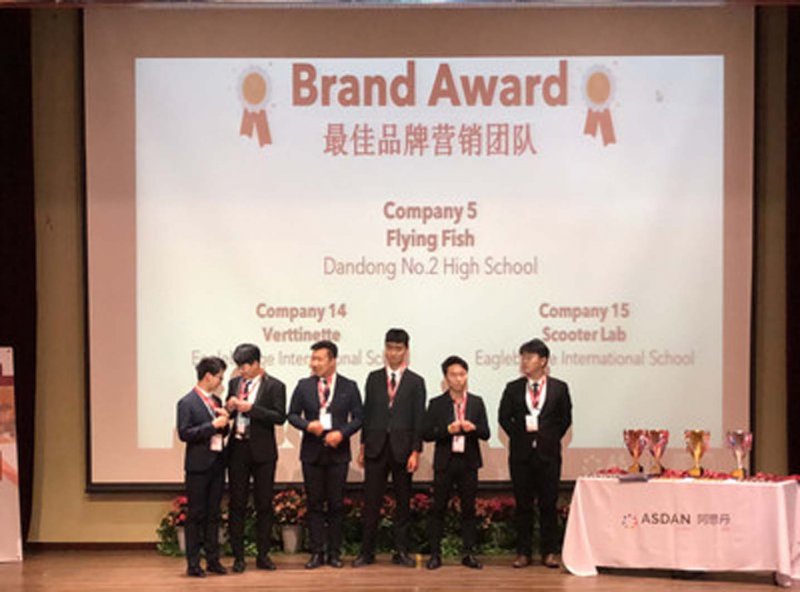 Company 15- Scooter Lab
Members: Elina Chan(陈乐雯), Cindy Lou(娄菁菁), Eileen Kim(金正林), Jane Sun(孙若宁), Angela Kim(金正艳), Sheila Zhang(张馨然).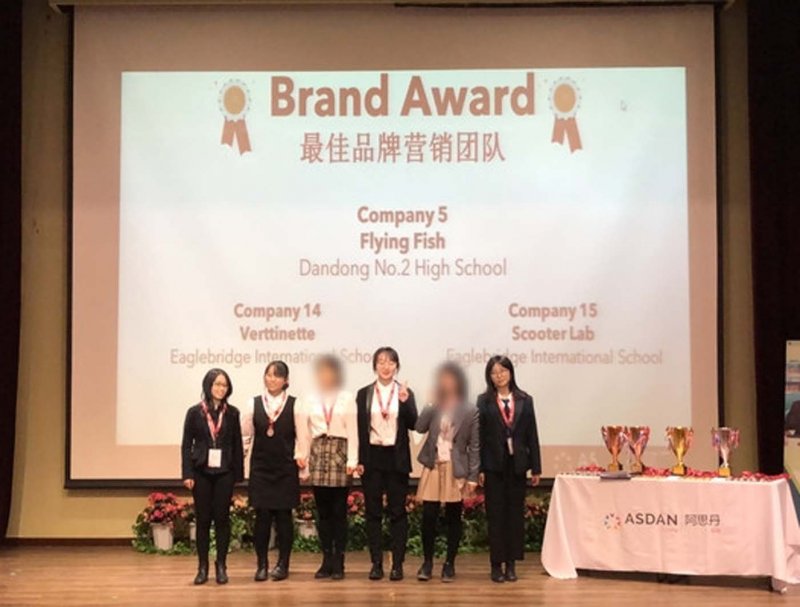 Business Battle Winners
Company 13-Flash Knight
Members: Eve Jia(贾静雯), Maria Yu(于一妹), Alice Wu(吴哲一), Tina Men(门秀淳), Andrea Chiu(邱茗榆), Lucy O(吴鲜雅).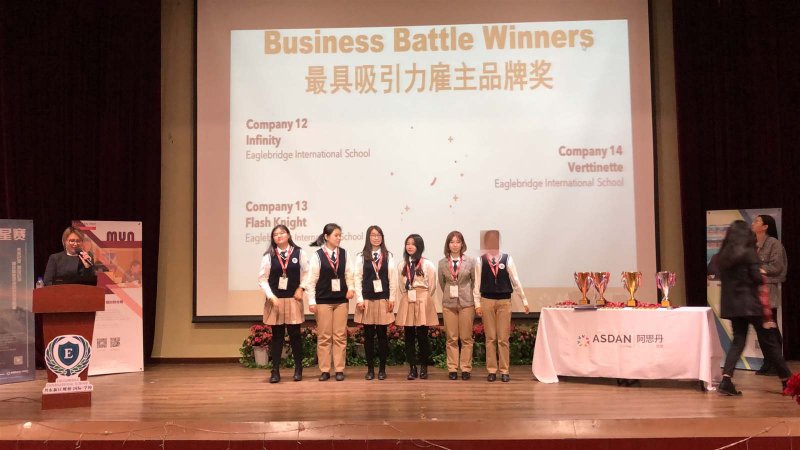 Company 14-Verttinette
Members: Jason Qu(曲志宗), Jerry Yang(杨锐捷), Park Joohong(朴株弘), Joshua Zou(邹恩临), Ryan Sun(孙祥昊), Frank Sun(孙际策).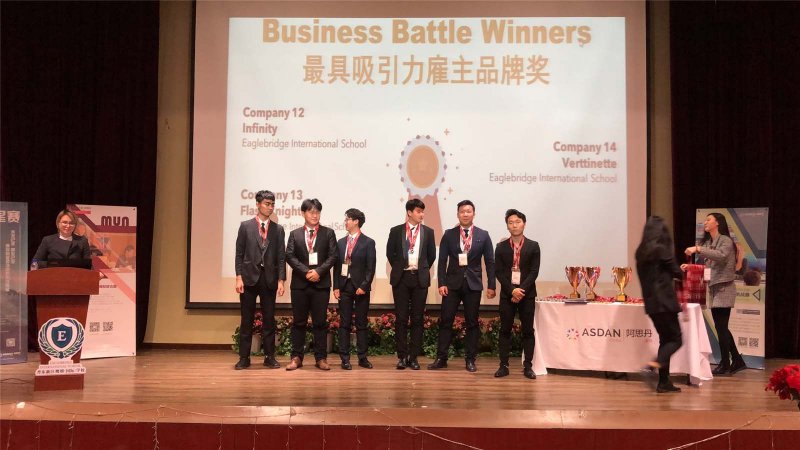 Best Trading Teams
3rd Place
Company 14-Verttinette
Members: Jason Qu(曲志宗), Jerry Yang(杨锐捷), Park Joohong(朴株弘), Joshua Zou(邹恩临), Ryan Sun(孙祥昊), Frank Sun(孙际策).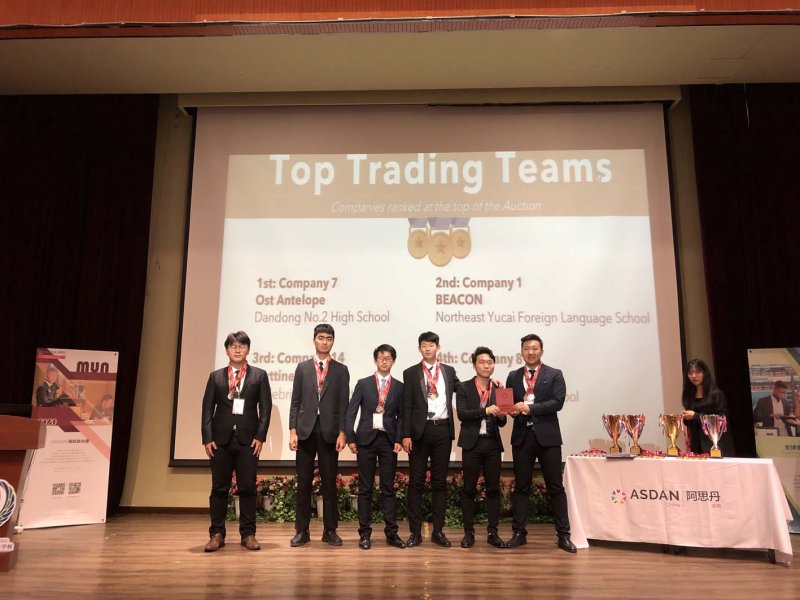 ASDAN UK Enterprise(Top60%)
Company 14-Verttinette
Members: Jason Qu(曲志宗), Jerry Yang(杨锐捷), Park Joohong(朴株弘), Joshua Zou(邹恩临), Ryan Sun(孙祥昊), Frank Sun(孙际策).